5 Looks to Get You Beach-to-Party Ready
Discover our favourite beach-to-party looks, with pieces small enough to fit in your beach bag and light enough to throw on over your swimsuit when sunset hits.
Sun's glowing, cocktails have been poured and music is on. You've got a day of ray-filled relaxation and an evening dedicated to chic appearances with no stops in-between. Finding the right balance between a salty hair, don't care look and striking evening elegance is a true accomplishment. 
The perfect wardrobe to take you from beach-side to party-vibes must address one question: How does the look make you feel? Feeling great inside and out is the key to taking you from mellow sun sessions to twilight cocktails. 
Living the beach-to-bar life is our speciality, so we've curated an exclusive selection of everything you need to take you from toes-in-the-sand to striking stilettos.
01
A Flowing Yet Figure-Hugging Cover-Up
Your first stop in your beach-to-bar adventure is the beach lounge, which usually has a dress code. This sapphire Elena Makri cover-up, inspired by the mythological and powerful Goddess of Water Thetis, creates a figure-hugging silhouette with its kimono style waist-tie.  Its 100% silk fabric retains a breathable and breezy fluttering-in-wind aesthetic.
02
A Statement Swimsuit
Bold and unique patterns and figure-hugging fabric act as the perfect addition to any sarong or maxi skirt, taking you from outdoor sun-bathing to indoor elegance. Choose a striking and eye-catching swimsuit like this Camilla one-piece to boost any outfit from ordinary to statement-worthy. Resembling a printed bodysuit, throw on a block-colour maxi-skirt and wedges and you won't be able to tell you're in beachwear.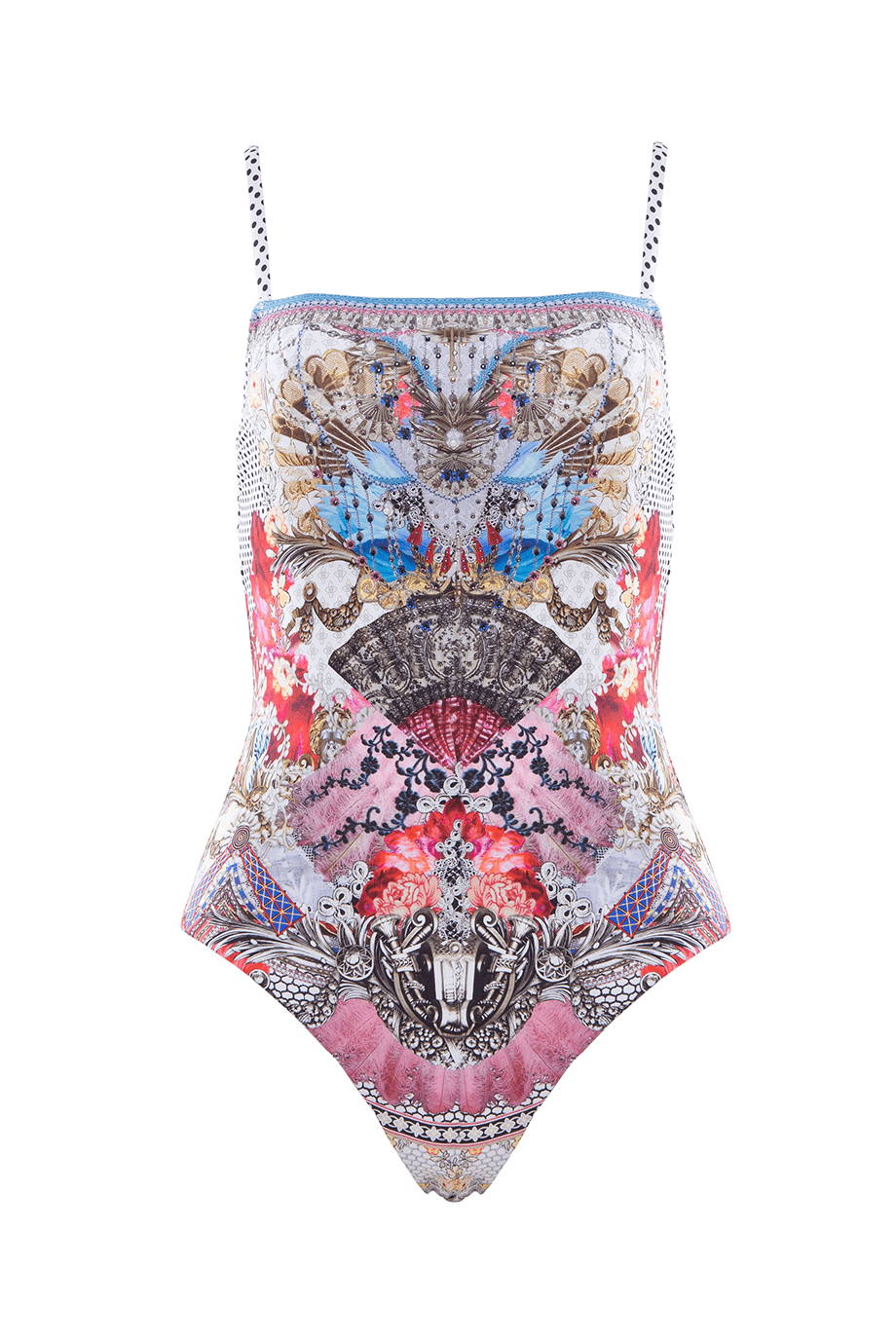 03
A Sweet Mini Dress
The ultimate beach secret weapon, mini dresses are comfortable, chic and easy to throw on top of any swimwear ensemble. Choose light, airy fabric to make your outfit easy and versatile. This white Magali Pascal number with ruffle collar detailing and smock-style elastic waist will take you from laid-back beach bar to an evening soirée.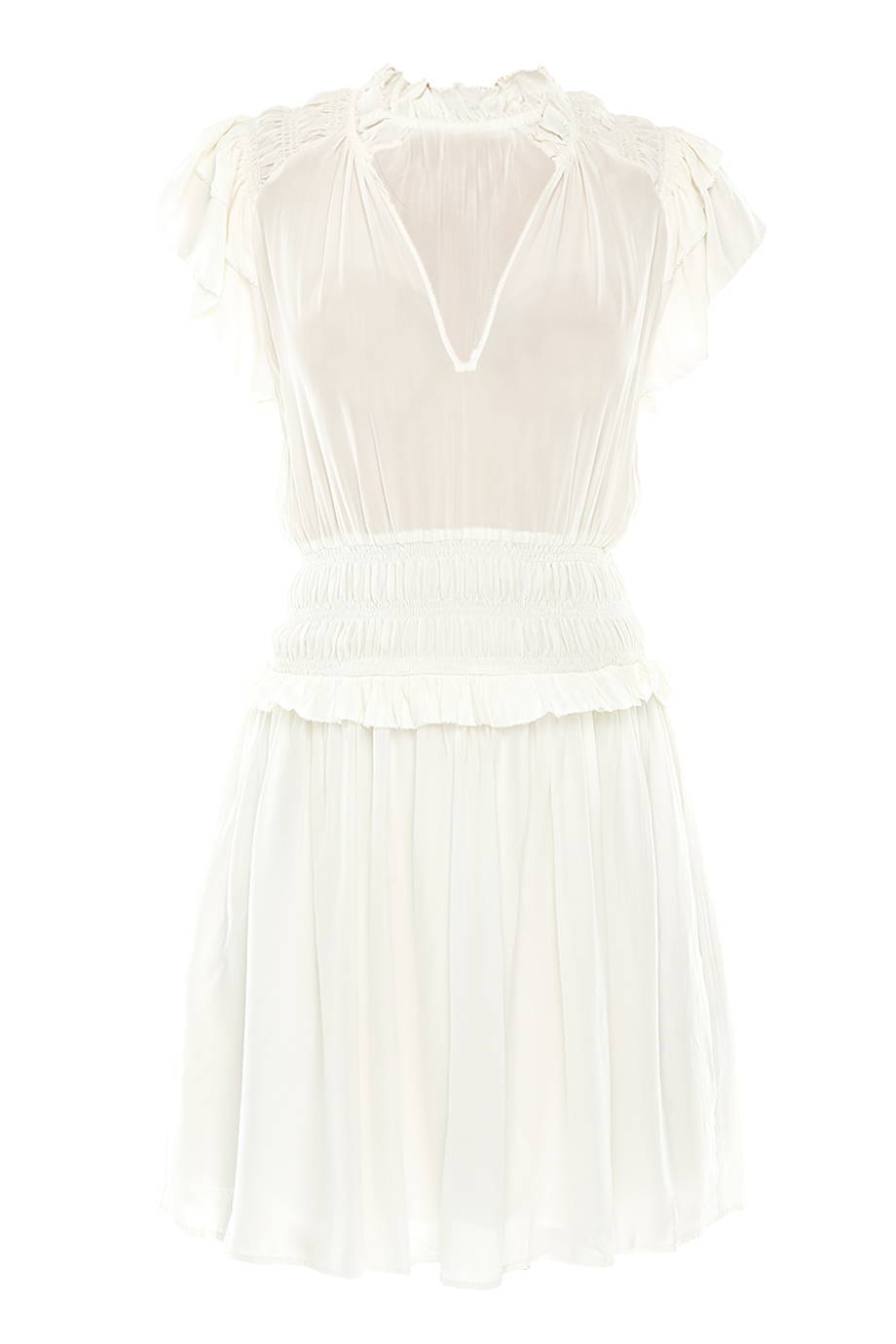 04
A Little Black (Maxi) Dress
A floor-length, midnight-black maxi dress is the epitome of beach-to-bar chic, easily taking you from beachside to black tie. To transform your look, lose the bikini and accessorise with a pair of open-toe black stilettos. This Thurley Design dress combines cinched-waist corset-style detailing with a flowing skirt, for a laid-back yet glamorous look.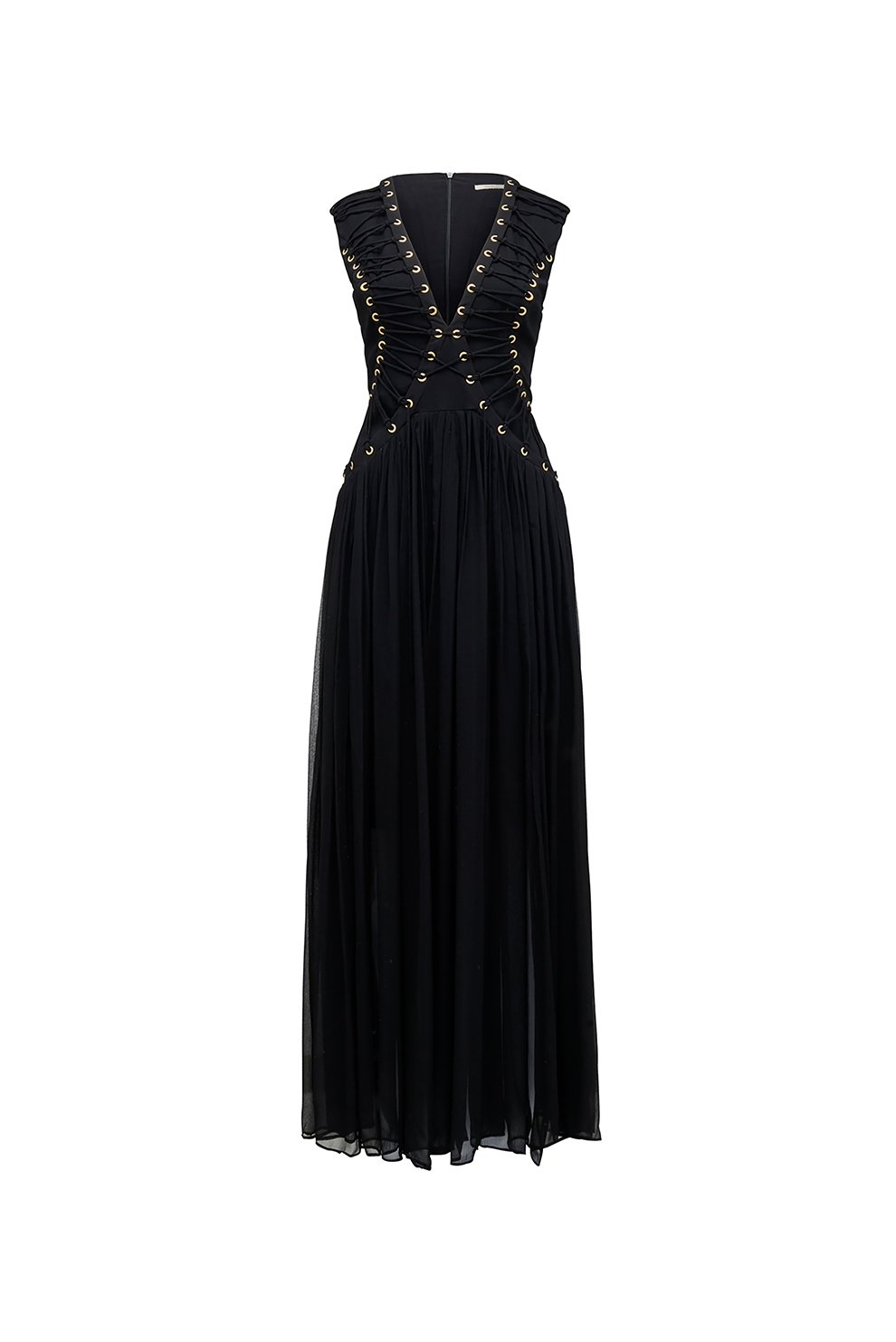 05
Heels for Cocktail Hour
Get cocktail-hour ready by slipping on a pair of open-toe heels to take you from sunbeds on the beach to a sultry lounge bar aesthetic. Pair with a flowing maxi or charming midi dress to elevate your outfit from day to night. These strappy stilettos with flower detailing by Alzuarr are handmade in Italy, the perfect way to tie everything together with a touch of sophistication.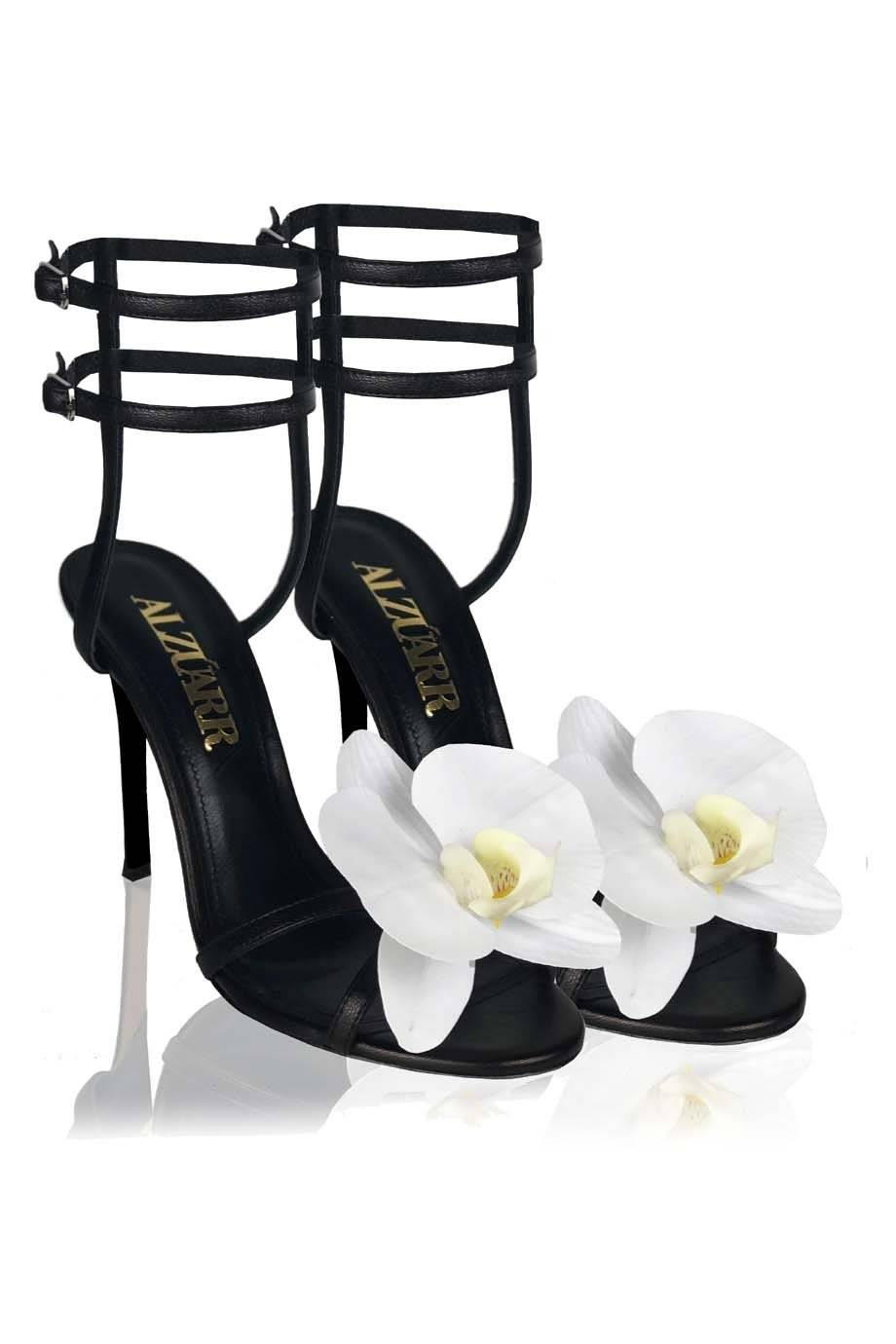 ---